ARCHIVED WORK
PUBLIC ART AND COLLECTIONS
ABOUT THE ARTIST
ABOUT THE ART
LIKE AN EGYPTIAN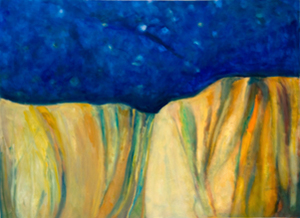 …like an Egyptian!
September 15- Saturday, October 15 2016
Pierro Gallery of South Orange
5 Mead Street, South Orange, NJ 07307
________________________________________

Civilizations may come and go, but ancient Egyptian culture, one of the earliest and greatest, has left an indelible impression throughout world history. HaGar AbdelRahman and John Branigan, guest curators in association with the M.A. program in Museum Professions at Seton Hall University explore the influence of ancient Egyptian themes in the work of local and regional artists in an exhibition at the Pierro Gallery of South Orange on view from September 15 - October 15, 2016. The gallery will host an opening celebration on Thursday, September 15, from 7-9pm. Regular gallery hours are Monday - Thursday, 11am-4:30pm and by appointment.

Programs and events related to the exhibition:

• Art Opening, Thursday, September 15, 7pm-9pm at the Pierro Gallery
---
SIDESHOW-DOWN THE RABBIT HOLE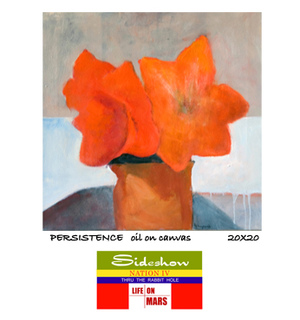 Report from the Front
WONDERLAND IN WILLIAMSBURG: TIMPERIO'S MAGNUM OPUS
March 2, 2016
Tags: Richard Timperio

"Down the Rabbit Hole" at Sideshow
For the 15th year, we are getting our marvelous double dose of TRULY WORTHWHILE ART, constituting the handiwork of nearly 600 painters, sculptors, photographers, video artists and practitioners in a further range of media that defies description. The show in question is "Through the Rabbit Hole : Life on Mars," at Richard Timperio's Sideshow in Billyburg,.

Its cornucopia of goodies deserves its title because it represents a synthesis that you won't see above ground or even on this planet in our high, mighty & overly real-estate-conscious megalopolis. This show is the sole place I know of where vast quantities of abstract and vast quantities of representational can lie down cozily together, like the lion and lamb in the Bible (extended through April 10).

As usual, this show isn't only for artists. It also includes work by artists whose day jobs are as critic (Robert Morgan, Mario Naves) or dealer (Ellen Rand, Paulien Lethen). In what might be considered the latter category is Janet Kurnatowski, who at the moment is more occupied with a new baby than running a gallery, and pays tribute to her recent pregnancy in this show with a large and hilarious mixed-media relief of a bulging gilded torso, aptly entitled "37 weeks, 137 lbs., 34DDD."


--A small, magical oil and marker showing an old-style sailing ship at night, festooned with lights, has been titled "Nocturne Sagres" (2015) by Amy Digi. Norma Greenwood's "Persistence" (2015) memorializes some luxuriously likable orange flowers.